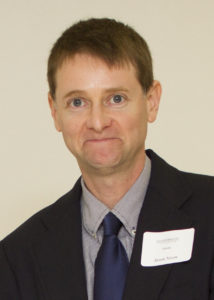 The George W. Ballard Memorial Scholarship has been awarded to Jason Nixon, a Wilson Community College student.  Only one student in the state is awarded this prestigious scholarship annually.  The HVAC scholarship will pay for a maximum of 90% of full-time tuition, excluding books and fees.
Mr. Nixon has maintained a 3.9 grade point average while enrolled in the program and is looking forward to a career in the HVAC field upon graduation.  Nixon said, "I have chosen to pursue a degree in heating and air technologies because of the wide array of skills and workplace opportunities it presents.  Upon completion of the program, I hope to find a good job in the field to secure a better future for me and my family."
To qualify as a candidate for the scholarship, a student must be eligible for in-state tuition, be enrolled in the Air Conditioning, Heating and Refrigeration curriculum at a NC Community College, submit an essay, maintain a cumulative grade point average at or above the required level for graduation, and remain at the College for the duration of the scholarship.