The Emerging Leaders Certificate Program is an opportunity for Wilson Community College students to earn a non-academic certificate in the areas of involvement, educational workshops, and community service.
To earn the certificate, you must complete the following:
1. INVOLVEMENT – Attend 3 SGA events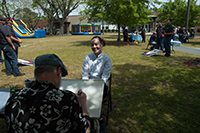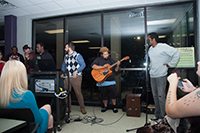 Some examples of events include:
Welcome Back Event
Open Mic Night
Constitution Day Guest Speaker
Mix & Mingle
Fall Fest
Community Bowling Night
Intramural and/or Extramural Event (Basketball tournament or game night, etc.
For a full list of events, see the SGA event postcard or go to the SGA Page.
2. EDUCATIONAL WORKSHOPS– Attend 3 educational workshops hosted in the STARS Center (F-103E)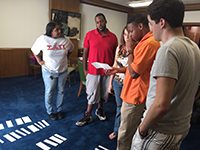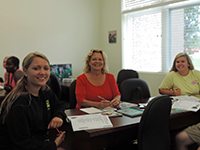 At the workshop, you must sign in and receive a stamp in this passport (at the end of the workshop)
For a full list of workshops, please visit the STARS Center page.
3. COMMUNITY SERVICE– Complete 6 hours of community service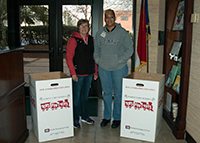 You must complete service events around the community (either Wilson CC designed service projects or projects you find).  These hours must be logged in to receive credit. Look for service projects and track your hours here!
4. REFLECTION To receive your certificate at the SGA Appreciation Program, you must submit a typed, one page, final reflection to Leigh Goroski (F103i), responding to the following questions:
After attending events at Wilson CC, how do you feel more connected to your fellow classmates?
What skills did you gain through the workshops you attended?  How have you been able to apply these skills as a student?
When you completed your community service hours, what impact did you have on the community?  How has your understanding of the community changed as a result of completing community service?
Sign up today!
Electronic Sign-Up Sheet
Sign-up form (if you are unable to sign up online)
Director of STARS Center
Department: Student Development
Phone: (252) 246-1386
Email: lg5564@wilsoncc.edu
Office: F103i