Wi-Fi
College computers, computer systems, software, internet, and Wi-Fi are provided to students and employees for education-related and work-related purposes. Each is a finite resource, especially Wi-Fi. Any member of the College community that uses excessive amounts of Wi-Fi is potentially denying others access. The College reserves the right to address excessive Wi-Fi usage on an individual basis.
Computer Use Policy
The following rules and regulations are to define all users' limitations. These rules are separate and apart from the General Policy on Student Conduct and Disciplinary Sanctions. Any violation shall be termed "computer misuse", and the offender shall be referred to the respective College office for disciplinary action.
Students must use only those computers which have been authorized for their use.
Students are responsible for use of their accounts. They should make appropriate use of the system, provide protection features, and take precautions against others obtaining access to their computer resources.
Students must not search for, access or copy directories, programs, files, or data not belonging to them. Software provided by Wilson Community College may not be taken to other computer sites without permission. If there is any doubt about the use of any software, students should contact the Dean of Student Development.
Students must not attempt to modify system facilities, crash a system, nor subvert the restrictions associated with their accounts or computers.
Students may not tamper with or change any configuration settings of any device without approval from Information Technology staff.
Students may not monopolize any available resource to the extent of denying others fair use.
Use of any Wilson Community College computer system for personal or business purposes without written permission is prohibited.
All users shall be responsive to the suggestions and interpretation of these rules by computer personnel.
The College computer labs are available each semester only to currently enrolled students.
The open computer lab assistants' duties involve helping students who need assistance with technical issues and not assisting students in completing required coursework such as assignments, quizzes, and/or papers.
Students are not allowed to copy any of the programs licensed to the College.
Students are not to leave any data or programs on the hard disk drives.
Students may not use the computers to play games.
Children are not allowed in the labs.
Food and drinks are not allowed in the labs.
Users may not use computer systems, including hardware and software and /or computer accounts, for accessing content or programs which violate the acceptable moral standards of the community.
The dispositions listed below (not an all-inclusive list) are examples drawn from the sanctioned policy of Student Conduct and Disciplinary Sanctions. Revoking of the individual's rights to use the computer, either on a temporary or permanent basis could result in the following:
Probation
Suspension
Expulsion or financial assessment for computer services
Legal prosecution
In the event that other College regulations are violated, additional penalties may be imposed. Unauthorized use of any computer system by an individual other than those of the College may be adjudged a felony and the individual may be liable to legal prosecution.
Software Use Policy
In support of and compliance with federal copyright law, Wilson Community College is resolved that all computer software located within any facility of the College will be purchased and used only by the College according to current licensing agreement with respective software manufacturers. Infringements of this policy include the making or use of unauthorized software by copying, sharing, lending, giving, transferring, and/or installing software purchased by the College. Software not purchased by the College will be considered unauthorized. No software may be removed or disabled by anyone other than approved staff.
Such infringements constitute grounds for disciplinary action by the College and/or prosecution by software manufacturer(s) and the College. Compliance will be monitored through procedures adopted by the College.
Internet Use Policy
Internet access provided by Wilson Community College, including the use of the wireless network, is intended for job/education related activities, whether using college-owned equipment or a personal device.  Use of the Internet is encouraged for research, education, and communications for WCC related activities.  Wilson Community College does not provide personal technical support or printing services for users attempting to access the wireless network, nor does it guarantee specific rates of speed, or uninterrupted service.
The wireless network provided by Wilson Community College is an open network and is provided for the user's convenience, and therefore is used at the user's own risk.  Wilson Community College is not liable for loss or damage to files, or the functionality of your device resulting from connecting to the wireless network.  The user agrees to be solely responsible for such loss or damage. Wilson Community College cannot guarantee the privacy of data, and by using the wireless service, the user acknowledges and knowingly accepts the potential risks of accessing the Internet over an open network.
The Information Technology (IT) Department monitors Internet usage.  Should excessive use of bandwidth or any other misuse be detected, your Internet access will be stopped immediately until further notice and may result in disciplinary or administrative action. The equipment, services, and technology provided to access the Internet remain, at all times, the property of WCC.  As such, Wilson Community College reserves the right to monitor Internet traffic, and retrieve and read any data composed, sent, or received through our online connections and stored in our computer systems.  Users should not have an expectation of privacy regarding their use of the Wilson CC provided Internet access, and users expressly consent to such monitoring by the College.
Abuse or misuse of the Internet access provided by WCC in violation of law or college procedures will result in disciplinary action, up to and including termination of employment in the case of employees or up to and including expulsion in the case of students.
Use of the Internet (wired or wireless) is not intended for the following:
Operation of a business or other commercial use
Solicitation for personal gain
Sending chain letters or spamming
Gambling
Malicious actions, such as denial of service attacks
Harassment of other computer users
Accessing and/or distribution of pornographic materials
Copyright violations
Offering of network or Internet access services
Bit-torrents, File-sharing or other bandwidth intensive applications that may degrade quality of service
Wireless spectrum interference or disruption of other authorized communications
Engaging in any other activity in violation of local, state, or federal law
The unauthorized use, installation, copying, or distribution of copyrighted, trademarked, or patented material on the Internet is expressly prohibited.  To ensure a virus-free environment, only the WCC IT department is authorized to download/install files and software from the Internet onto college-owned devices.
For more information contact: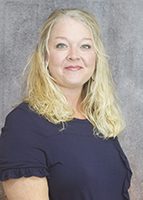 Director of IT
Department: Information Technology
Phone: (252)246-1396
Email: sweekley@wilsoncc.edu
Office: A106a
Executive Dean of Student Development
Department: Student Development
Phone: (252) 246-1275
Email: anoel@wilsoncc.edu
Office: F103e