Mission
The mission of the Wilson Community College Library is to provide materials and services which support the educational programs of the College.
Services
Library Cards
Users must present a WCC Student ID or a WCC Library card to use the college Library and services. Library cards can be obtained at the circulation desk by presenting a valid NC driver's license.
Materials On-hand
The Library houses a modest collection of print books, audio-visual materials, journals, and periodicals.
Online Resources
The Library subscribes to multiple services that provide electronic access to magazines, journals, and ebooks. Current students and employees can access online library resources from off campus using their college issued username/password.
Library Assistance
The library staff provides assistance with accessing the library's collection, reference materials, interlibrary loans, and conducting research.  
Interlibrary Loans
Interlibrary loan (ILL) is a service that allows a user from one library to borrow materials from another library. Materials are physically mailed to the requesting library where the user can then view or check out the materials.
Computer Use
Multiple computers are available in the Library for conducting research and for completing self-paced instruction, classroom assignments, or personal projects.
Laptop Checkout
Laptop checkout is available to currently enrolled students. Limited quantities are available on a first-come, first served basis.
Students must complete a Laptop Check-out Agreement and abide by the WCC Computer and Internet Usage Policy.
Study Room
The library has one study room that can be reserved for up to two hours to accommodate a group of up to four students for collaborative work.
Study Areas
The library provides a comfortable lounging area with charging stations; study tables that can accommodate one-four students each for independent or group collaborations; and single-person study carrels for a semi-private study environment.
Printing and Copy Services
Printing is available in the library for student and community patron use. Current students may print up to 10 pages per day free of charge. All others are charged .10 cents per page.
Copier use is available in the library at .10 cents per page. All copying must be in compliance with the United States Copyright Act.
Collection Development
The library collection is continually updated with the priority of supporting the needs of the college's educational programs within the limits of the budget. The secondary objective is to provide the college community with a variety of general information, recreational, and cultural materials for personal growth and enrichment.
The following selection criteria are applied to all library materials, including books, periodicals, audiovisual materials, and electronic resources:
Relevance of subject matter to the educational programs of the college.

Faculty recommendation.

Strength of present holdings in the same or similar subject areas.

Currency and timeliness of information.

Authoritativeness of the author, or reputation of the publisher or producer.

Price.

Availability of funds.

Textbooks are generally not purchased by the Library. Exceptions may be made in the case when a textbook is the best source of information on a topic. Textbooks currently being used in courses taught by the college must be placed on Reserve status for in-library use only.
Weeding Process
Library staff continually weed the collection to remove outdated materials based on the following criteria:
Currency and accuracy of information

Usage as indicated by the circulation record

Importance of the item to the collection

Physical condition of the item
Loan Periods
Students, employees, and community patrons can borrow up to 10 items for the following periods of time:
4 weeks: books

1 week: bestseller books

2 days: audiovisuals (DVD's)

In-library use only: reference books, reserve materials, magazines, newspapers

Renewals: Once. Renew in-person or by phone.
Faculty may exceed the number of items and time limits when the material is for educational classroom use.
Library Fines
Library fines, up to $5.00 per title, may accumulate at a rate of $.25 per day when users fail to return materials checked out from the Library. Users that have overdue materials or owe a Library fine will be unable to checkout additional materials. Library fines can be paid in the Library or at the Business Office.
Archives
The Archives consist of a variety of college information, which are retained for accreditation and historical reference.
For more information contact: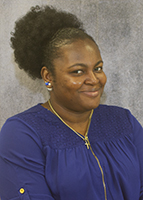 Library Assistant
Department: Library
Phone: (252) 246-1373
Email: chorne@wilsoncc.edu
Office: D100a