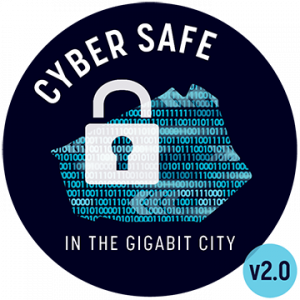 On Thursday, October 1, 2020, local industry experts, WCC employees, and students discussed how to stay safe and secure at home in this year's Cyber Safe in the Gigabit City v2.0: Cyber Safe in the Home virtual event. This event focused on a hot topic right now: the Internet of Things, or IoT. The explosive growth of Internet-connected IoT devices – such as smart appliances, automobiles, fitness devices, pacemakers, and more – exponentially increases the degree of security threats, and we would like to increase awareness of those.
Keynote Speaker:
Kelly Caudle
Kelly Caudle has worked at Stanly Community College in the Cisco Networking Academy program as an instructor and contact for the past twenty plus years.  His educational background includes a Bachelor of Arts and Master of Arts in English from the University of North Carolina at Charlotte, and he holds numerous networking and security certifications.  His current role at Stanly Community College is a Lead Contact for their Cisco Networking Academy Support Center and Instructor Training Center.  He is also the lead instructor for their Instructor Training Center teaching courses focusing on CCNA, Cyberops Associate and various other technologies such as virtualization.
Panelists:
Kevin Gross
Kevin is a retired ECU Professor and a former downtown Wilson business owner. Currently, he is teaching online part-time while attending Wilson Community College. He will complete his AAS in Information Technology Networking and Cybersecurity this fall.  Kevin and his wife have lived in Wilson for 20 years, and they have son who is a senior at Fike High School.
Stephen Reeves
Stephen Reeves is the Chief Information Security Officer for the North Carolina Community College System Office, representing our 58 community colleges, which serve approximately 800,000 citizens.  Stephen has over 21 years of IT experience.  He joined NCCCS in 2007 and has been in IT leadership roles since 2009. Currently, Stephen is working to establish a more efficient and robust system-wide information security program. He holds a BS in Criminal Justice from East Carolina University, earned status as a Certified Government Chief Information Officer (CGCIO) from the UNC School of Government, and is a Certified Information Systems Security Professional (CISSP).
Fred White
Fred White works with Greenlight Community Broadband as a network technician and has been with the company for three years.  He was originally hired as a Technical Service Representative, where in this position, Greenlight customers would reach out when having technical difficulties with their service.  He has since then recently moved over to the engineering team, where he works with others to maintain, improve, and troubleshoot any issues within the City of Wilson's network or fiber infrastructure.  Fred had years of customer-facing technical support before starting his career with Greenlight, which has given him a solid background for serving his community.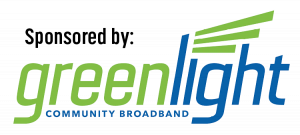 For more information: