Thursday, October 3 • 11:30 AM – 1 PM
Frank L. Eagles Community Business Center • G237
Join local industry experts, WCC employees, and students to learn how to stay safe and secure at this Cyber Security Awareness Community Event! This event is FREE and open to the public. Lunch will be provided.
Keynote Speaker:
• Dr. Phil Lunsford, Associate Professor of Technology Systems, East Carolina University
Panelists:
• Fred White, Networking Technician, Greenlight Community Broadband
• Matt Davis, Wilson Academy of Applied Technology (WAAT) Student
• Josh Nicholson, IT Security Specialist, Computer Central
• Nelson Esteves, Systems Engineer, Fortinet
Register by October 1, 2019 to be included in the lunch count: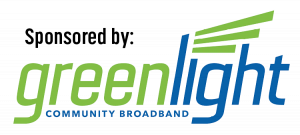 For more information: