The Technology Support Services is located in Building A, Room 106, and provides assistance to IT services such as:
Moodle
Office 365
Student Planning
Wireless Access
Logging In
Moodle, Office 365/Email, Student Planning, and WebAdvisor login credentials are now synced. Students should use the same password for all systems.
Username = firstname initial, lastname initial, last four digits of WCC Student ID.
Password = uppercase first letter of lastname, lowercase second letter of lastname, 6 digit digit birthdate (MMDDYY)
Example: John Doe, DOB: 5/24/1978, ID: 0123456
Moodle/WebAdvisor/Student Planning Username: jd3456
Office 365/Email Username: jd3456@my.wilsoncc.edu
Password: Do052478
Email address: jd3456@my.wilsoncc.edu
Important Links
On Site Assistance
Visit the Technology Support Services suite for assistance during normal business hours.
Building A Room 106
Monday-Thursday 8:00 – 5:00
Contact Information
Assistance is available during normal business hours by e-mail or phone. Anytime you experience login issues, you can contact our 24 hour support line for assistance with Moodle, Office 365/Email, or Student Planning login issues.
For more information contact: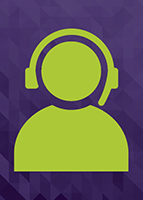 24/7 Assistance chat or create a case via email
Helpful Guides

Frequently Reported Issues