The following conditions must be met to be eligible for graduation:
Students have satisfactorily completed the required courses, by the end of the summer semester, specified by the curriculum in which they are enrolled, with a minimum grade point average of 2.0 in those courses
Students have paid the $25.00 application fee and submitted a completed Curriculum Application to Graduate form to Student Development during registration for their final semester or by March 1st for summer semester graduates
The Registrar has conducted a graduation audit to ensure that candidates have met all requirements for the degree or diploma to be conferred.
Students have paid all required fees, fines, and other financial obligations owed the College or State. Appropriate degrees or diplomas are in May for spring graduates. For graduates completing coursework in the summer term, degrees and diplomas are issued in August
Students eligible to graduate are encouraged to participate in the graduation ceremony.
Graduates will be allowed to march only once. Students who submit the Curriculum Application to Graduate for summer semester will have the option to march in the May ceremony before completion of their program.
Graduates who wish to participate in the graduation ceremony will be permitted only College approved caps and gowns purchased through the College Bookstore.
Graduates who are members in good standing in either Phi Theta Kappa, the National Technical Honor Society, or the National Society of Leadership and Success will be permitted to wear the stole of their respective organization. Students graduating with Highest (4.0 GPA) or High Honors (3.5-3.99 GPA) will be permitted to wear honor cords issued by the College. Other caps, gowns, stoles, uniforms, or altered Wilson Community College caps and gowns will not be permitted. Anyone attempting to wear alternative items will not be allowed to participate in the graduation ceremony.
Appropriate degrees or diplomas will be issued approximately 2-4 weeks after the end of the semester in which the student completes all program requirements.
Each year, at the May graduation ceremony, students are recognized for outstanding achievement. Among these are the Faculty Cup, awards from the local community, and College departmental awards. Non-graduating students with the highest academic grade point averages are honored by being named marshals to serve at graduation ceremony. Students who have completed all requirements for graduation and have achieved a 3.5-3.99 program grade point average will graduate with "high honors". Students that complete with a 4.0 program grade point average will graduate with "highest honors". This distinction is noted on the printed degree or diploma and in the program for the graduation ceremony.
Graduation exercises are held annually at the end of spring semester, to honor students who have satisfactorily completed a degree or diploma program of study.
For more information contact: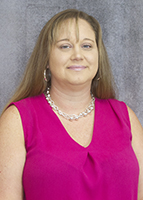 Associate Vice President of Enrollment Services/Registrar
Department: Student Development
Phone: (252) 246-1228
Email: jgonyea@wilsoncc.edu
Office: F100f