Main Campus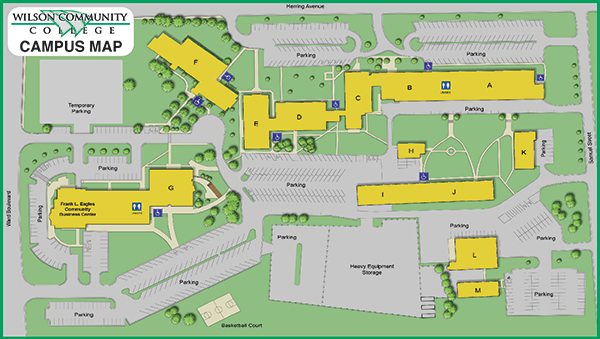 Building A: Buildings and Grounds/Maintenance, Conference Room, Technology Support Services.
Classrooms: Electrical Systems Technology, HVAC, Literacy: Adult Basic Education, Adult High School, Adult Secondary Education, Small Business Center.
Building B: President, Vice President for Academic Affairs, Executive Dean of Continuing Education, Distance Learning, Receptionist/Switchboard.
Classrooms: General Education.
Building C: Foundation, Human Resources, Institutional Effectiveness, Marketing, Student Support Services, Upward Bound.
Classrooms: General Education.
Building D: Library, Archives, Open Lab, Proctoring Center.
Classrooms: Early Childhood, Community Spanish Interpreter, Human Resources Development, Interpreter Education.
Building E: DelMastro Auditorium.
Classrooms: General Education
Building F: Business Office, Cashier, Vice President of Finance and Administrative Services, Executive Dean of Student Development, Registration, Financial Aid, Student Development, Placement Testing, Career Center, Conference Rooms, STARS Center.
Building G: Bookstore, Student Lounge, SGA Office, College Bistro, Frank L. Eagles Community Business Center.
Classrooms: Accounting, Biology/Chemistry, Business Administration, Information Technology, Criminal Justice, Fire Protection, Mechanical Engineering, Medical Office Administration, Nursing, Office Administration, Paralegal, Surgical Technology.
Building H: Print Shop, Graphic Design
Building I: Purchasing
Building J: Wilson Early College Academy
Classrooms: Basic Law Enforcement Training
Building K: Classrooms: Culinary Arts
Building L: Under Construction
Building M: Classrooms: Welding Technology
Off Campus
Coastal Plain Law Enforcement Training Center: 3997 Ward Blvd.
Fire/Rescue Academy: 300 North Pine Street
Fire Training Grounds: Hwy 301 – Hwy 42
Lee Technology Center R Building – 4815 Ward Blvd.
Automotive Technology Systems
Lee Technology Center W Building – 4801 Ward Blvd.
Applied Engineering Technology
Virtual Medical Center: 1705 Tarboro Street