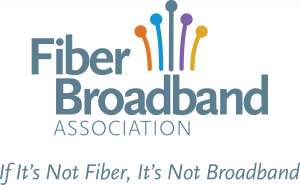 The FBA Fiber OpTIC™ Certification course is designed to equip future fiber technicians with the skills and knowledge required to install, splice, test, and maintain "Fiber to the Home" (FTTH) and Fiber to the Building (FTTB) systems.
At the completion of the course, graduates will be able to install, test, and troubleshoot components for completed systems. They will gain the knowledge and skills required for a professional career with organizations such as telecommunications service providers, Internet service providers and contractors.
The course begins on March 29, 2022 and will run on Tuesdays, Wednesdays & Thursdays from 1 PM to 6 PM through May 25. The cost of the course is $200 and includes registration, technology and security fees, as well as the certification exam. For more information or to register for the FBA Fiber OpTIC™ Certification course, contact Robby Taylor, Director of Workforce Development, at rtaylor@wilsoncc.edu or 252- 246-1421.
Course Information
Section: 39871
Course Title: FBA Fiber Optic Certification
Start Date: 3/29/22
End Date: 5/25/22
Time: 1:00 p.m. – 6:00 p.m. T/W/Th
Room: R158
How to Register and Pay by Phone/Email
Complete the Continuing Education Registration Form.
Complete a separate form for each course you are registering for.
Save and Email the completed form to kmedlin@wilsoncc.edu or lmcneal@wilsoncc.edu.
Call (252) 246-1317 or (252) 246-1287 M-Th 8:00 – 5:00 F 8:00 – 3:00
Payment methods accepted by phone: credit card only
All course fees are due on the same day you email your registration.