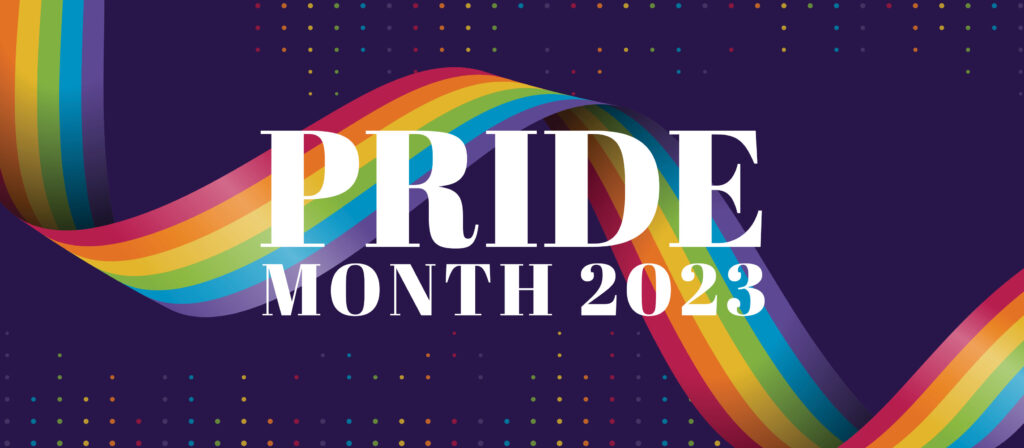 June is Pride Month!
Check back throughout the month for more facts and information.
Terms and Facts
LGBTQ+ | An acronym for "lesbian, gay, bisexual, transgender and queer" with a "+" sign to recognize the limitless sexual orientations and gender identities used by members of this community.
Gay | A person who is emotionally, romantically or sexually attracted to members of the same gender. Men, women and non-binary people may use this term to describe themselves.
Non-binary | An adjective describing a person who does not identify exclusively as a man or a woman. Non-binary people may identify as being both a man and a woman, somewhere in between, or as falling completely outside these categories. While many also identify as transgender, not all non-binary people do. Non-binary can also be used as an umbrella term encompassing identities such as agender, bigender, genderqueer or gender-fluid.
Gender expression | External appearance of one's gender identity, usually expressed through behavior, clothing, body characteristics or voice, and which may or may not conform to socially defined behaviors and characteristics typically associated with being either masculine or feminine.
Coming Out | The process in which a person first acknowledges, accepts and appreciates their sexual orientation or gender identity and begins to share that with others.
Terms are from Human Rights Campaign Glossary of Terms.