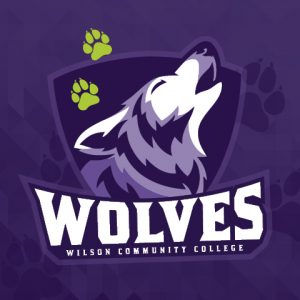 WCC is excited to announce that we now have a mascot! Thanks to the hard work and great input from the College's ad hoc Mascot Selection Committee, comprised of faculty, staff, and students, and so many others in our WCC family, we are thrilled to finally introduce you to the Wilson Community College Wolves!
We've also announced this on social media, so feel free to share.  We encourage you to follow us if you aren't already – see links here:
We're proud to have you as part of our pack!