Customized Training Program
Businesses thrive when employees are well-trained and prepared to meet the ever-increasing demands in today's workplace environments.  The NCWorks Customized Training Program was established to provide resources to meet those demands by offering education, training, and support services for eligible new, expanding, and existing business and industry in North Carolina.
If your organization is making a capital investment, deploying a new technology, creating jobs, or seeking to enhance the skills of an existing workforce, the NCWorks Customized Training program can provide training that is tailored to your company's specific needs.  We offer on-site training and flexible training hours to accommodate employee work schedules and production timelines.
For more information contact: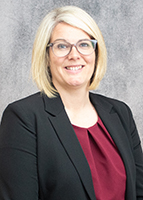 Director of Workforce Development
Department: Continuing Education
Phone: (252) 246-1421
Email: mvandemark@wilsoncc.edu
Office: A102d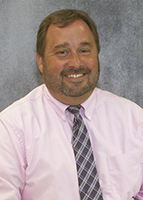 Dean of Continuing Education
Department: Continuing Education
Phone: (252) 246-1290
Email: whill@wilsoncc.edu
Office: B106
Workplace Skills Assessment & the NCRC®
Employers across all business sectors need a reliable way to measure workplace skills. Through the use of the National Career Readiness Certificate® (NCRC®), employers have the valuable information they need to ensure they hire the most qualified, trainable candidates. The NCRC is a nationally recognized, portable credential that measures a person's skill level in 3 areas: Applied Math, Graphic Literacy, and Workplace Documents. These skills are the top 3 skills most needed in the workplace today and are necessary in over 90% of jobs today. Individuals can earn a Bronze, Silver, Gold, or Platinum level NCRC, depending on their score level.
Businesses preferring the NCRC enjoy many benefits including:
Streamlined hiring process
Reduced turnover
Decreased training costs
Higher-Skilled candidates
The NCRC is a proven tool to help recruit the right people for the right jobs.