Requirements:
Students must be enrolled in the certificate program to be eligible to receive the special program recognition and certificate. Students who have completed required courses at Wilson Community College within two years prior to enrollment in this program may apply for advanced standing.
Applicants must provide proof (Training & Standards Form F-9) of firearms qualification with handgun and shotgun at 90% or above as a prerequisite for acceptance to the program.
Students must complete all program requirements within three years of their start date in the program. The starting date will be determined by the first day of the first course taken after acceptance in the program.
Students may apply for transfer credit acceptance of equivalent courses completed successfully at another training facility in North Carolina, with the following stipulations:

Documentation for all courses for which a student is applying for credit should be submitted at time of application.
Credit acceptance is limited to the following courses: Officer Survival I, Pressure Point Control Techniques, Collapsible Baton, and Rapid Deployment. This allows for 27% allowance for non-Wilson Community College training.
The student will be required to provide a transcript, certificate or other official record documenting the course title, hours, date, time and place of the training. The student will provide documentary evidence of course content in the form of a student manual, course outline or other documentary evidence acceptable to the Wilson Community College In-Service Coordinator.
Each enrolled student in the program will have a student file maintained by the In-Service Coordinator documenting credit acceptance from other training facilities.

Students will be required to attend 90% of each required course in the program, pass a written examination with a minimum score of 70%, and successfully complete all practical skill requirements.
Classes required for certification
| | |
| --- | --- |
| Officer Survival I | 44 hours |
| Tactical Survival Skills or Basic S.W.A.T. | 40 hours |
| Pressure Point Control Techniques (PPCT) | 16 hours |
| Collapsible Baton | 8 hours |
| Firearms Training Simulator (F.A.T.S.) | 12 hours |
| Close Quarter Pistol | 16 hours |
| Urban Rifle | 24 hours |
| High Risk Warrant Service | 24 hours |
| Rapid Deployment | 8 hours |
| Ground Defense | 24 hours |
| Fitness For Duty Challenge | 16 hours |
| Liability Risk for Tactical Situations | 16 hours |
| Management of Civil Disorders | 16 hours |
| Tactical Use of Shields | 16 hours |
| Total | 280 hours |
For more information contact: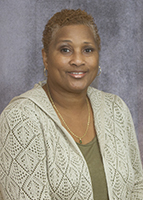 Director of Law Enforcement Training
Department: Continuing Education
Phone: (252) 246-1365
Email: dhall@wilsoncc.edu
Office: Law Enforcement Academy