Please be aware that the Wilson Fire/Rescue Academy will only accept a maximum of twenty-five (25) Cadets on a first come basis. Please do not wait until the deadline, as available seats may be filled.
As of December 17, 2018, Wilson Community College has completed 41 consecutive Regional Cadet Fire and Rescue Training Academies since its conception in 1998.  The academy has an excellent history of preparing top quality firefighters.  Approximately 96% of the firefighters graduating from the Cadet program have been successful in obtaining employment from fire departments all across North Carolina and other States that are members of the International Fire Service Accreditation Congress (IFSAC).
General Information
Wilson Community College Fire & Rescue Cadet Academy is a 22-week program that allows the cadet upon completion to become certified in Firefighter, TIMS, RIC, HAZMAT Level One Responder, Technical Rescuer, and EVD.
An optional nine (9) week, Emergency Medical Technician Certification class is also available to all cadets. The program operates in strict accordance with regulations mandated by the North Carolina Community College System and the North Carolina Fire/Rescue Commission.
All cadets must pass the academic and physical fitness requirements in order to graduate.
The academy also consists of Live Fire LP Gas Training, Live Fire Training in Acquired Structures, and Interviewing Techniques. Physical Fitness is conducted each morning.
The Fire and Rescue Academy is scheduled twice each year (January-June and July-December). Classes are scheduled 8:00 a.m. – 5:00 p.m., Monday through Friday.
For more information contact: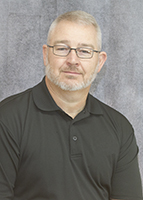 Director of Health and Emergency Services
Department: Continuing Education
Phone: (252) 246-1372
Email: bsmith@wilsoncc.edu
Office: B105e
All classes are held at the Wilson Fire/Rescue Services Training Center
800 North Pine Street
Wilson, N.C. 27893
Costs
The registration fee is $175.00. If candidates are affiliated or employed with a fire or rescue department, the registration fees will be waived. Affiliated agencies may assist in the cost for books and uniforms. The required text is The Essentials of Firefighting, 6th edition.
The following uniforms and equipment are required: Academy Uniform, Academy Physical Fitness Uniform, and National Fire Protection Association approved Turn-Out Gear and Self-contained Breathing Apparatus. Uniform and book requirement information will be included in the application package.
Mission
The academy is about more than just certifications. Its purpose is to prepare the participant for the job. Its mission is to instill discipline, character, professionalism, teamwork, integrity, and credibility as well as the physical ability, knowledge, and skills to perform the job in a professional and safe manner.
Admission of Cadets
Candidates must be a member of a volunteer fire department, employed full or part-time with a fire department, or the candidate must be sponsored by a fire/rescue agency to be eligible for enrollment in the academy. A letter of recommendation or confirmation of employment must be on file at the Academy prior to admission. In the event that the employer or affiliated agency withdraws its support, the cadet will be immediately dismissed. The Academy will give priority admission to candidates holding full-time employment with fire/rescue agencies.
All candidates must have completed an application and a medical examination within six (6) months prior to admission. A completed F-2 physical examination form, cholesterol-screening test, drug screening test, and the results of a criminal history background check must be on file at the Academy prior to admission. Additional information may be requested at the discretion of the Fire/Rescue Training Director.
Certificates
Upon satisfactory completion of all academy requirements, each cadet will receive a certificate.
Lodging
Limited lodging is available at Wilson Fire/Rescue Services. They also provide a "Ride Along Program" for interested cadets.