The Phi Theta Kappa Honor Society recognizes academic and personal excellence among associate degree students. Students who are currently enrolled, recommended by the faculty, and have a 3.5 or higher GPA after completing 15 credit hours of associate degree coursework will be eligible for membership in Phi Theta Kappa. The induction ceremony is held once a year in the spring. Members may invite family and friends to the induction ceremony. Members may be eligible to attend Regional Conferences in the spring, Honors Institute in the summer, and Leadership Conferences in the fall.
For conference or application dates, please contact one of the PTK advisors listed below.
Projects
Book-a-thon at Graduation
PTK members are asked to bring books that will be stamped as donations from WCC PTK then donated locally. Some of the places that have received our book donations in past years were the Eastern NC Deaf School, Wesley Shelter, Woodard Charter School, Margaret Hearne Elementary, and the Boys and Girls Club of Wilson.
 Volunteer Opportunities
PTK has helped with the back to school Backpack Drive in Wilson county, served at the Community Soup Kitchen, donated can goods to local veterans, put on an Easter Egg Hunt for a local daycare, volunteered as helpers at an elementary school's field day, read to and tutored elementary school students, shared kindness rocks across campus, and had fundraisers at local restaurants. We honor fellowship and service.
Scholarship
PTK provides the Golden Leaf scholarship to help a student in need with the application fee to join. This is available to a limited few at the beginning of each semester.
There are many opportunities for those that choose to be involved.
2022 PTK Officers
President – Amanda Thorne
Vice President – Lenora Streeter
Secretary/Treasurer – Hayli Appell
Advisors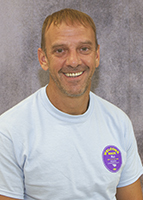 History Instructor
Department: Faculty
Phone: (252) 246-1276
Email: jwilhelm@wilsoncc.edu
Office: C202
Criminal Justice Instructor
Department: Faculty
Phone: (252) 246-1217
Email: dmoody@wilsoncc.edu
Office: G114